The Grill and the wheels of the Volvo 1800 were changed 5 times during the years of production, 1961-1973. Here is a short journey through the models and years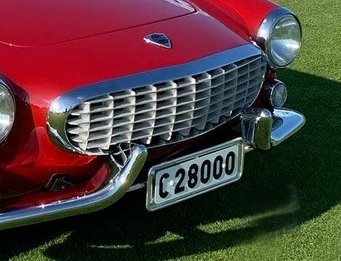 So called "egg crate pattern" grill, made of thick light metal
P1800 1961-1963 #1-6000
P1800S 1963 #6001-8000
1800S 1964 #8001-12399
---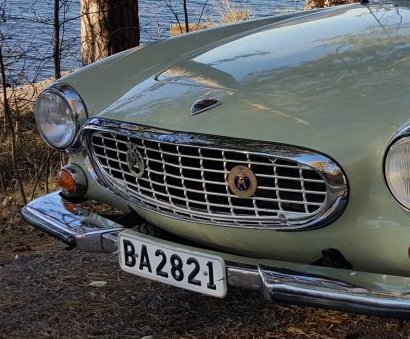 A more sophistically shaped grill, but on the same theme as previous, and still from light metal.
1800S 1965-1966 #12500-20
---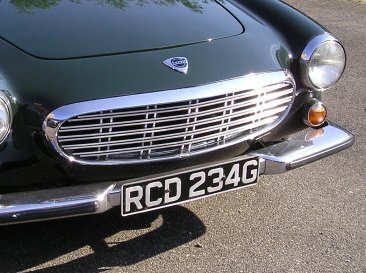 A more solid pattern with vertical bars.
1800S 1967-1969 #21000.29970
---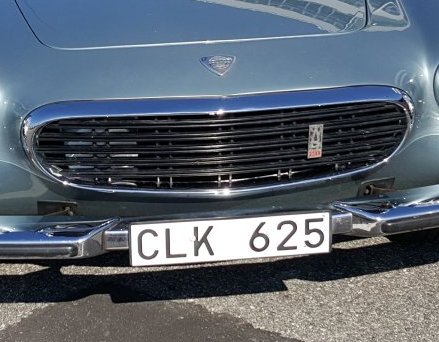 Same grill as 67-69 but here painted in dull black
1800E 1970-1971 #20001-37549
---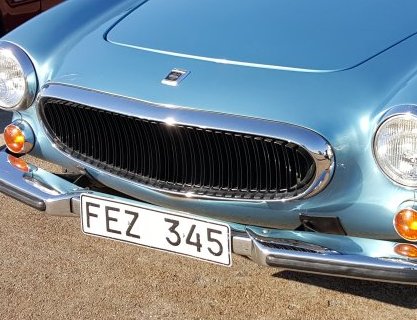 Grills in ABS plastic
1800E 1972 #37550-39414
1800ES 1972-1973 #1-8077
---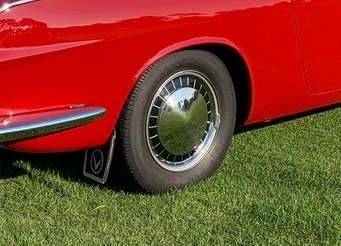 P1800 1961-1963 (Jensen)
Cap in metal covering wheelside.
---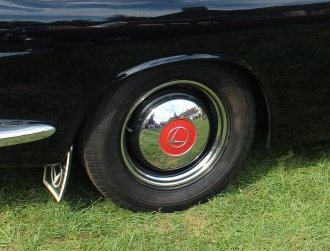 1800S 1963-1964
Same hub cap as for the Volvo Amazon and other models.
---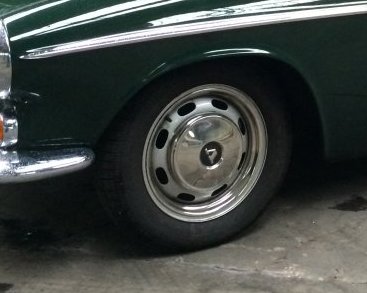 1965-1969
4.5 inch hole rim and hub cap, same as Amazon combi cars
---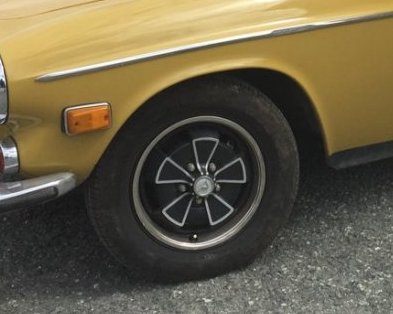 1970-1971
Also known as the "clover rim", glossy wheel ring standard on the 1800E. Steel rim with a light metal centre.
---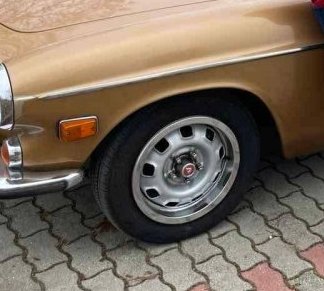 1972-1973
Steel rim with square ventilation holes and glossy wheel ring
---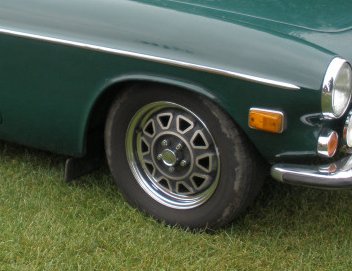 1972-1973
Dunlop light metal rims were available as options
for the 1800E-ES.
---